Renters Insurance Quotes, Home Insurance, Ranch Insurance, Agriculture Insurance, and Cheap Car Insurance in West Fargo, ND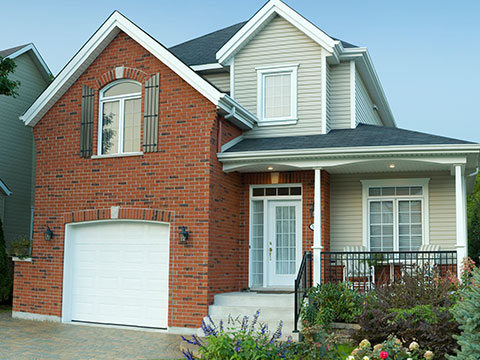 Your insurance is probably not something that you think about every day. But in the event of an accident or unexpected circumstance, your insurance coverage becomes paramount and not having the right coverage, or enough coverage, can be extremely detrimental to you, your health, and your finances.
At Walsh County Mutual Insurance Company we work with you and your budget to offer the insurance coverage that not only keeps your protected from life's uncertainties but is personalized and comprehensive. Our agents are licensed to provide insurance coverage not only to residents of West, Fargo, ND but all throughout North Dakota and surrounding areas. From homeowners insurance to affordable car insurance coverage and more, our goal is to keep you safeguarded from the unknown.
Agriculture Insurance, Farm Insurance, and House Insurance
Home insurance covers the many risks that you face as a homeowner. However, while homeowners insurance provides you with the coverage your residence needs, it won't completely cover the risks your face operating your business from your home.
Ranchers require an additional form of agriculture insurance to keep themselves protected not only from the risks they face as a homeowner but also a business owner. Agriculture insurance, also known as farm insurance or ranch insurance, aims to protect farmers by providing a unique blend of coverage that combines house insurance and commercial insurance. Farm insurance may provide coverage that includes:
Loss of Crops
Natural Disasters
Farming Equipment
Livestock
Dwellings
Barns, and more!
Auto Insurance, and Renters Insurance Quotes for West Fargo
Our staff at WCM gets to know you on a personal level to provide you with the auto insurance or renters insurance quote that is accurate and affordable. Known for our cheap car insurance options, we aim to provide the right coverage at affordable rates while offering supreme customer service that outweighs our competitor.
We even offer cheap car insurance options with additional savings when you combine your renters insurance policy. Our cheap car insurance plans are not only affordable but also give you the full coverage that you need on the road without sacrificing quality. So you get the coverage you need at the price you deserve.
Insurance in West Fargo, ND
As one of the largest cities in North Dakota, West Fargo offers small-town charm with big-city options. This unique blend of friendly faces and new innovations makes West Fargo, ND a great place to work and live. For young couples looking to start a family, the school districts and parks offer unmatched quality in education and recreation. It's no wonder that West Fargo is one of the fastest-growing cities in North Dakota.
At WCM, we have been providing insurance solutions to residents and business owners in West Fargo, ND, and surrounding areas since 1885. Our reputation proceeds us as one of the foremost insurance providers in the areas. At Walsh County Mutual Insurance Company you're not just a client, you're apart of the family. We offer insurance options that include:
Agriculture Insurance
Personal Liability Insurance
Auto Insurance
Home Insurance
Renters Insurance