Renter's Insurance and Renters Insurance Quotes in Grand Forks, North Dakota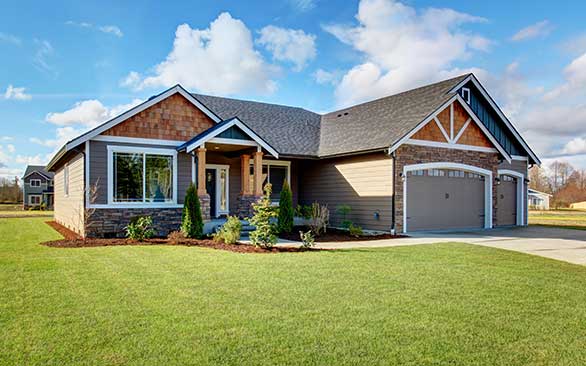 Renter insurance is an insurance protection policy that has many of the same benefits as homeowner's insurance. However, renter's insurance is designed to keep tenants protected when living in a home that they do not own. Unlike home insurance coverage, renter insurance coverage does not provide dwelling protection, as the liability of the structure does not fall under the responsibility of renters.
At Walsh County Mutual Insurance Company we provide renter insurance protection to renters in Grand Forks, ND, and the surrounding areas. Through the careful assessment of your needs and your budget, we present you with a range of renter's insurance quotes from reputable providers. If you're looking to stay protected, we've got your back!
Benefits of Renter's Insurance Coverage
As a tenant you may be wondering, do I really need renter Insurance? While renters insurance is not required by law, it's important for all renters to be armed with at least a basic form of renter insurance coverage. Renter insurance coverage has a range of benefits that include but are not limited to:
Liability Protection
Renter insurance provides liability protection such as coverage for bodily injury and property damage caused by negligence. Just because you don't own your home doesn't mean you're not reliable for certain instances that happened on your watch. Smart tenants arm themselves with renter insurance coverage!
Personal Property Protection
Renter insurance provides you with personal property protection that may include protection for your belongings in the event of power surges, fire, theft, flood, hazards, etc. Such events are out of your control, which is why you need quality renter insurance coverage to keep you protected no matter what happens.
Loss of Use
Loss of use is a renter insurance coverage option that covers living expenses in the event of an accident or incident that puts you out of your home for a period of time. Loss of use coverage may include fees for food, hotels, etc.
Renters Insurance Quotes in Grand Forks, ND
Seated on the Minnesota border, Grand Forks is known for its waterfront parks and contemporary art centers. With vast options in work and play, it's no wonder why homeowners and renters choose to call Grand Forks, ND their home. If you're renting a home or property in Grand Forks, or the surrounding areas, we assist you in finding the suitable renter's insurance coverage for your specific needs. With a rang range of coverage policies from reputable insurance providers, we help you find the right coverage at the right price.
Our agents get to know you and your needs personally to provide you with renter's insurance quotes from various providers. As an independent agency, we give you the freedom to choose which renter insurance policy is right for your needs and budget. By presenting you with your options we put the power back in your hands so you have control over your protection. With over a century of experience in the insurance game, Grand Forks residents trust us for honest and accurate renter's insurance quotes.