Maintaining and running a place that involves growing crops, raising livestock, and providing employment to people requires a safeguard that only comprehensive and cogent farm insurance policy can provide. We, at Walsh County Mutual Insurance Company, bring to you policies that are designed to suit your needs. Whatever be the size of the area that you want to protect, we have a way to do it. Our agents conduct site visits to understand the requirements of the place and accordingly draw up rough drafts of the policy. You can make additions and subtractions to it as and how you see fit. We understand how this place is the source of livelihood for your family. This is the reason why families in and around the areas of Fargo ND, Jamestown, Grand Forks, Devils Lake MD, West Fargo, and Valley City.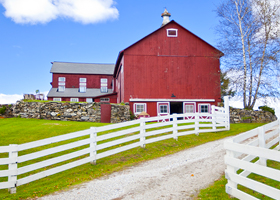 Here, we have made a list of a few important points that you must keep in mind when buying a policy that aims to safeguard your ranch and more. Take a look.
Aspects Covered by the Policy
Before making a purchase, you need to find out what are the items that are covered by the policy. If you have cattle, poultry, and other such animals along with crops then you will need coverage for all of these. The policy should also cover the granary, pieces of machinery that you have, and other buildings that are present on your plot of land. Harm to any of these can spell catastrophe for you financially.
Make sure that the premium amounts that are being quoted to you are strictly market competitive and in accordance with the limits prescribed by law. This will not only allow you to save a significant amount of money but will also allow you to compare different firms in the market.
So, if you are thinking of buying a policy that covers such important points then give us a call at 701-248-3231 for our all-encompassing policies.